SUNDOWN SINDROME, the new project featuring former TO/DIE/FOR frontman Jape Perätalo and members of the German band DAS SCHEIT, has posted its first song, "Vale Of Crowes", on the group's official MySpace page.
Jape said, "[SUNDOWN SINDROME] just recorded our first promo CD in Germany, and we are trying to find a great label for us soon as possible. One thing is sure... I am gonna hit the road very soon with new plans and with my new band.
"I am feeling so fresh and happy with SUNDOWN SINDROME. It feels so great to start from the clean table. Every member of this band are in a same boat! We already feel like brothers. No stress, just rocking!"
SUNDOWN SINDROME is:
J von Crow (Jape Perätalo) - Vocals
A. van Crane - Guitar
S. de la Corneille - Bass
M. di Corvo - Keyboards
U. del Cuervo - Drums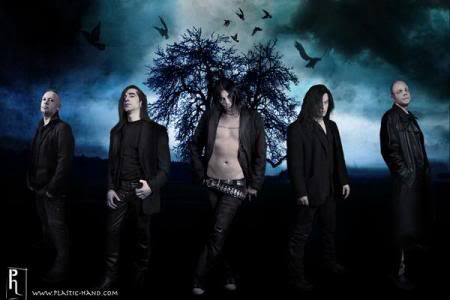 (Thanks: fireangel / Night Elves)